#46. The four automobiles engraved into the design on the $10 bill are similar in appearance to various models of cars being manufactured at that time.


Summer Jobs During a Job Crisis
Learn what you can do if summer jobs are hard to find.
Finding a job right now is going to be difficult. Even if things take a sudden swing for the better, there is going to be some catching up in the job market. Companies that cut jobs aren't going to hire everyone back at the same time. And even if they did, the job market for high schoolers has changed over the past decade or so.
So what can you do? You've already had a lot of downtime with school being remote. Chances are you're looking for any excuse to get out of the house. The f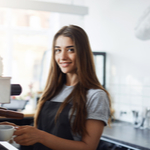 irst obstacle is following federal, state, and local guidelines. Then there is finding a place that is hiring where you are comfortable working.
Why is it important to find something to do over the summer? Two reasons: your sanity and saving for college.
Why work?
Despite how often you hear people complain about their jobs, for the most part, working actually makes people happy because it gives them purpose and structure to their days. Not working is a major contributor to a decrease in mental and physical health. It might not seem important now as a high schooler, but with socialization being limited, a job of some kind will help you be around people.
What's available?
With unemployment high, jobs are going to be limited. The typical high school summer jobs don't exist in some states right now. And if they do, they are probably running a much more limited staff than would be typical. However, there are a few options you can probably do.
One is to work for your neighbors. Put together a flyer of what you can do to help. Gardening and lawn care are easy. Or wash cars, walk pets, or sweep out a garage. There are plenty of things you can do to earn a few dollars while helping your neighbors. If you have elderly neighbors, offer to go grocery shopping for them. Offer the service to a few other neighbors too, and charge what you feel is fair. It's not a new idea, plenty of companies are doing it, but your advantage is you know these people already and you can keep a regular schedule. Be sure to keep records and pay your taxes.
Another option is to volunteer. Again, options are limited right now, but food banks are being overwhelmed with requests for assistance. They are a good place to start looking because they need help and because they already followed strict food safety regulations to protect yourself and others. You won't make money volunteering, but it will look good on your college resume, it will support your community, and you'll learn new skills!
Most internships are meant for college students to explore careers within their degree fields. However, some might be open to high school students, depending on the job and who you know. It doesn't hurt to apply. Keep in mind that you're probably the bottom of the list as a high schooler.
All in all, it's going to take some effort to find a job this summer. You'll need to be inventive to land something you enjoy. Your options open up a bit if you are willing to volunteer. The major hurdle is making sure you have enough money to ride out the summer. If you're planning to start your own small business, your credit union can help with a small business loan to help get you started. No matter what, focus on doing what is going to be best for you, and don't be afraid to ask for help.